Photos Taken This Morning On Kangaroo Island
This is an old tractor that used to be used for harvesting oysters from one of the oyster leases on Min oil beach. I have been wanting to get a picture of it for a while, but it is usually mostly submerged. Very low tides today, so a perfect opportunity, even though it was raining. Taken with my Sigma DP1s (Foveon sensor). Some fairly mild colour and contrast post processing.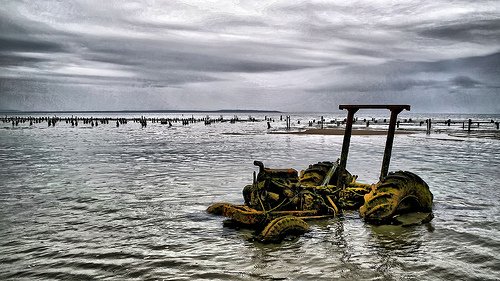 My wife Kathy and dog Hannibal walking along Min Oil beach towards Redbanks on a cloudy day.